11 Website Design & Development Essentials That Promise Uninterrupted Success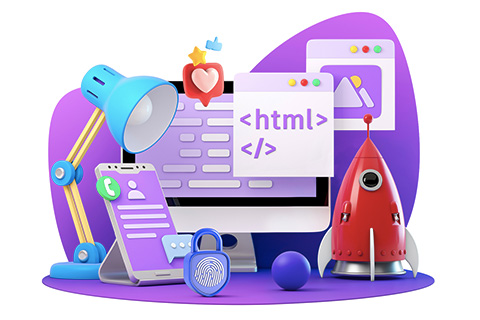 Digital presence! Is it possible for a business to survive with it only? Or, it needs something like an interactive website to unlock the promising opportunities, be more functional and engage with its audience?
If we take a look at the internet, despite millions of web design services available, it is filled with a number of ugly designed websites that are neither appreciable on the technical front nor on the content part. Talking about the reason behind, sometimes it the client who isn't sure what he/she wants and other times, it's the designers and developers who fail to bring out the real essence. What does that mean? Not giving up for sure. Instead, it means to bring an end to the bad websites. How Check out below, as we discuss the two main elements behind every website: clients and developers.
Clients
Possibility that a client knows what will make a website outstanding or he/she knows what can be delivered through a functional website is extremely low. For them, a website with a beautiful look is the only website they need and is the only website that can perform. In a nutshell, they believe that a visually appealing site fetches customers, attracts users and establishes brand value. What they don't know is that nothing of that sort works.
For phenomenal results, a website must be two things: engaging and dynamic. Other thing that's crucial includes powerful graphics. Developers should brilliantly create a clean as well as standard infrastructure of website and SEO functionality and ensure getting it developed and carefully tested before the site goes live.
There's no denying that budget of the client is a major deciding factor behind doing anything. A successful website promotion needs a good investment. Also, a client must trust the developer and their ideas, skills and expertise.
Developers
Other than the clients, developers too can lead to disappointing websites. There are times when these professionals end up developing ineffective and poorly designed sites. Understanding the worth of each project and treating it individually is how the process should begin. As far as unprecedented owner and user experience is concerned, following all the important digital marketing functions can't be overlooked.
The 11 Full-proof Essentials Of A Promising Website
1.Super fast loading speed: Even the developers themselves are not fond of slow websites and so expecting it from clients is also wrong. A website must load quickly and run on all the devices. Tools to check website speed are really helpful.

2.Mobile responsive: Everyone has a smartphone and they use it almost all the time. On the note, mobile friendly and engaging website that can be accessed from anywhere is all that matters.

3.Tracking: To find out whether a website is fulfilling its expectations or not, analytics is necessary. When the design is complete, it must excel on the obvious yet vital scales of vision, traffic and conversions.

4.SEO oriented: As much as a website makes sense for individuals, it makes equal sense for browsers too. On that note, having relevant and readable content is a prerequisite. On-page SEO tags and elements along with XML sitemaps and schema are important.

5.Enabled CMS: Unique, fresh and original content wins the audience and delivers digital marketing results that produce results for years. Client should be allowed to post and edit the content as per his/her need and this can be done by including a back-end Content Management System in the design.

6.Conversion optimized: Campaign landing pages are required when the purpose is conversion-centric. Reason behind is that these pages keep the readers engaged and direct them towards products, schedule an appointment and purchase as well.

7. Email marketing: Stature of email marketing can't be questioned. To get the best out of it, email capture of the website must sync with the email marketing system of the client.

8.Social media: The design must be integrated with all the crucial social media channels. This allows users to access the social media profiles directly, which helps in traffic and increased visibility.

9.Strong security: Be it any design, it must have security and privacy protocols like security checks to protect both the client's and users data.

10. Progressive web applications: Progressive web applications are a must. Developers must incorporate features like push notifications, splash screens and animated page transitions.

11.Machine learning and artificial intelligence: To earn high-tech term and garner massive online presence, these revolutionary techniques are an effortless way.
Implement These Essentials Now
Go functional and futuristic right away with these result-oritented basic requirements. Implement these and approach potential customers who will take you closer to thriving ROI. Contact a professional web design company to start in the best way.