7 Things To Know Before You Get A Website Built For Your Business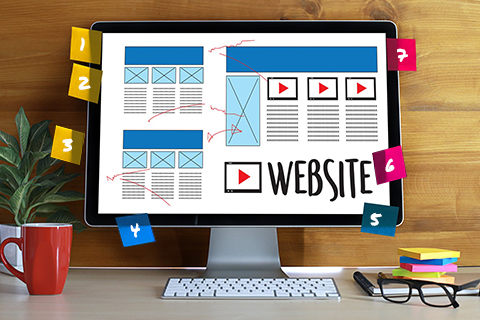 Businessman of today's era knows how important it is to put your business on Internet. It's not just limited and resourceful for businesses who are working globally or online but also local and in offline stores. However, web development services aren't a piece of cake that everybody will get. You need to excel in technical side as well as aesthetic side of your website. Impediment put up by lack of knowledge and experience shouldn't stress you out. Hence, we've curated the list with simplest and easiest way to track the process:
1. Building A Strategy Here you have to think from point of view of a business owner as well as a customer visiting your site. Plan out the attributes you want to keep on your site which includes services, functionality, number of pages, forms, etc.

2. Creating A Sitemap A fully fledged sitemap will help you to decide the flow on your site. Reducing the risk of clutter, the site will never go out of order. All the webpages will have establish interconnection within them that would give SEO benefits in later stages.

3. Deciding Wireframes Navigating a website shouldn't feel like a Thai Platter with too much at one place. Wireframes are helpful to make the objective of each page clear from the scratch. Don't skip this step if you want to be foul-proof further.

4. Content Management Content is the king. Every word should refer your credibility. This would happen if you take your website's content by heart. Make sure, the essence of your company's culture is well represented through words. Depending on professionals is the best idea as they can integrate not only the concept of your business but also marketing aspect into the website so that it starts to rank upon its launch.

5. Impressive Design With classy graphic designer and developers, you can rest assured that you've cut through the bush easily. To stand out and appeal your audience, you need to have an artful and quirky website design. Never fret to ask for more if you're not satisfied.

6. Testing Phase Humans coding your website might skip errors but there's no way you should take a chance. Therefore, websites designed by Web Design Agency USA comes with 100% result as they go through rigorous testing session by experienced professionals.

7. Maintenance & Repair Timely repair and maintenance are part of website care taking. If you'd skip that, you might land yourself in a trouble with search engines. There's no point to take the dare from these bosses of Internet.
The Final Thought: Accustom yourself with these important points as they would act like guiding gurus when you'll outsource the task of web design and development to a company. In our opinion, today is the best day to begin drafting your site with us as our portfolio is not just a proof of our credibility but a gallery of exquisite services.